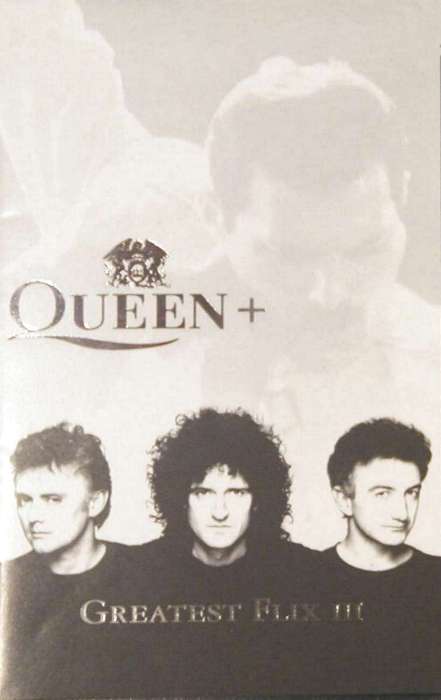 Released 6 December 1999.
Length 72 minutes.
Tracklisting:
1. Under Pressure (Rah Remix)
2. These Are The Days Of Our Lives
3. Princes Of The Universe
4. Barcelona (Freddie Mercury & Montserrat Caballe)
5. Too Much Love Will Kill You (Queen 'DoRo' version) (promo edit)
6. Somebody To Love (live version with George Michael)
7. The Great Pretender (Freddie Mercury)
8. Heaven For Everyone (David Mallet video)
9. Las Palabras De Amor (The Words Of Love)
10. Let Me Live
11. Living On My Own (Freddie Mercury) (1993 radio remix)
12. You Don't Fool Me
13. Driven By You (Brian May)
14. No-One But You (Only The Good Die Young)
15. The Show Must Go On (live version with Elton John)
16. Thank God It's Christmas (title track)
Produced by Jim Beach and Rudi Dolezal


This video is a companion to the 'Greatest Hits III' album, and each video features an introductory title screen, featuring the song name, artist, and artwork from the sleeve.

The video for 'Las Palabras De Amor' is an edit, fading out earlier than normal, whilst the video for 'Too Much Love Will Kill You' is the Promo Edit. There are also very minor changes to some of the other videos.
---