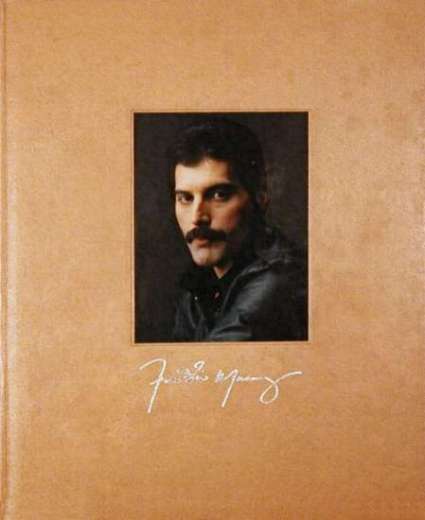 Amazon MP3 Previews for this page will be displayed when you have chosen your region, if they are available.
This page includes details of the various Freddie Mercury demo recordings which were released in the 2000 'Solo' 10CD/2DVD boxed set, and several other tracks which do not appear on his solo albums. Unless specified below, all tracks were written by Freddie.

Details of some of Freddie's tracks recorded and performed with Ibex and Wreckage can be found on the Pre-Queen Songs page.
1984 Demo Tracks:
Gazelle
God Is Heavy
Love Makin' Love
Money Can't Buy Happiness
New York

1987 Demo Tracks:
Holding On
Horns Of Doom
I Can't Dance
It's So You
Keep Smilin'
Yellow Breezes

Other Tracks:
Going Back (1973 Larry Lurex track, on the Pre-Queen Songs page)
Hold On (with Jo Dare)
Have A Nice Day (1987 fan club song)
I Can Hear Music (1973 Larry Lurex track, on the Pre-Queen Songs page)
In My Defence (1986 track from the 'Time' soundtrack album)
Little Freddie Goes To School (2015 track featuring Freddie's vocals)
Love Kills (1984 single from the 'Metropolis' soundtrack album)
The Great Pretender (1987 single)
Time (1986 single from the 'Time' soundtrack album)
Too Late God (a track written with Bob Geldof, on The Freddie Mercury Tribute Concert page)
When This Tired Old Body Wants To Sing (1987 jam)

Unreleased Songs:
(details on the Unreleased Songs & Demos page)
Garden Lodge Improvisations (1987)
Africa By Night (1987/8)
The Music Of The Night AKA Creatures Of The Night (1985/6)
The Phantom Of The Opera (1985/6)
You Are The Only One (1985/6)
---
---
---
---
---
---
---
---
---
---
---
---
---
---
---
---
---
---
---
---