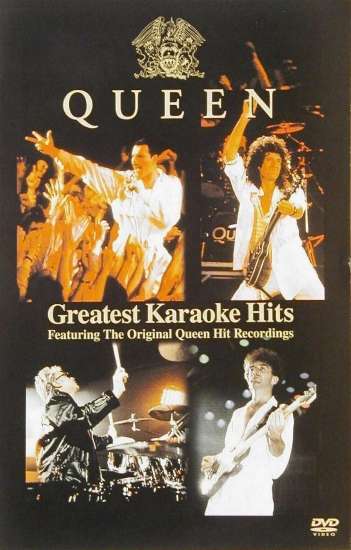 Released in Japan only on 18 November 1998, and reissued on DVD on 14 June 2004, with bonus tracks.
DVD length 140 minutes.
Tracklisting:
1. Bohemian Rhapsody
2. You're My Best Friend
3. Somebody To Love
4. Tie Your Mother Down
5. We Will Rock You
6. We Are The Champions
7. Spread Your Wings
8. Bicycle Race
9. Fat Bottomed Girls
10. Don't Stop Me Now
11. Crazy Little Thing Called Love
12. Save Me
13. Play The Game
14. Another One Bites The Dust
15. Flash
16. Keep Yourself Alive
17. A Kind Of Magic
18. Under Pressure
19. Radio Ga Ga
20. I Want It All
21. I Want To Break Free
22. It's A Hard Life
23. Breakthru'
24. Who Wants To Live Forever
25. The Miracle
26. I'm Going Slightly Mad
27. The Invisible Man
28. Hammer To Fall
29. Friends Will Be Friends
30. The Show Must Go On
31. One Vision

2004 DVD Reissue Bonus Tracks:
32. These Are The Days Of Our Lives
33. Heaven For Everyone
34. A Winter's Tale
35. I Was Born To Love You
This release and it's accompanying album feature karaoke versions of many of the tracks from 'Greatest Flix I' and 'Greatest Flix II', with the addition of 'Keep Yourself Alive', while the DVD adds four other tracks. Some of the videos are slightly edited to match the instrumental versions, which in most cases include a later fade-in or earlier fade-out.

The DVD has a standard menu with a song selection screen and audio options only. It allows you to play the vocals versions of each track, or the karaoke versions. Of the vocal tracks, 15 are the same as the normal promo videos, but 20 are slightly edited. All videos feature the lyrics on screen and have a title screen.

Most of the tracks on this release are exclusive to the video, DVD and accompanying CD.
---