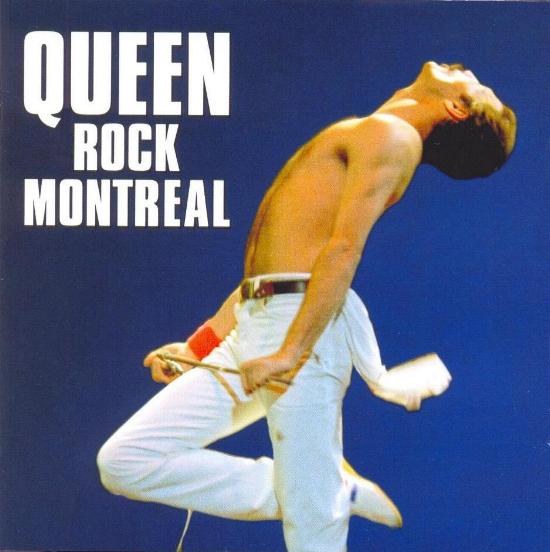 Released 29 October 2007, reached no 20, and on chart for 4 weeks.
Disc One length 47:22, Disc Two length 50:42.
Disc One Tracklisting:
1. Introduction
2. We Will Rock You (fast version)
3. Let Me Entertain You
4. Play The Game
5. Somebody To Love
6. Killer Queen
7. I'm In Love With My Car
8. Get Down, Make Love
9. Save Me
10. Now I'm Here
11. Dragon Attack
12. Now I'm Here (reprise)
13. Love Of My Life

Disc Two Tracklisting:
1. Under Pressure
2. Keep Yourself Alive
3. Drum & Timpani Solo
4. Guitar Solo
5. Flash
6. The Hero
7. Crazy Little Thing Called Love
8. Jailhouse Rock
9. Bohemian Rhapsody
10. Tie Your Mother Down
11. Another One Bites The Dust
12. Sheer Heart Attack
13. We Will Rock You (slow version)
14. We Are The Champions
15. God Save The Queen
Executive Producers: Roger Taylor and Brian May
Recorded by Mack and Kooster McAllister
Original musical production by Mack
Mix Produced by Justin Shirley-Smith, Kris Fredriksson and Joshua J. Macrae
Pro Tools HD & Pre Production: Kris Fredriksson
Mastered by Tim Young at Metropolis Mastering
Designed by Richard Gray

Recorded at the Forum, Montreal, Canada, 24-25 November 1981.


This album was released as a double CD, a triple-LP, and was also given a DVD release. Essentially, it is a reissue of the 'We Will Rock You' video and DVD, but features two bonus tracks.

Although the content of 'Queen Rock Montreal' and 'We Will Rock You' is the same, there are some differences. By far the most noticeable is that 'Queen Rock Montreal' includes the full intro to 'Now I'm Here', which was originally edited, while 'Somebody To Love' and 'Love Of My Life' feature some additional dialogue. However, there are quite a few tracks which feature minor lyric additions/omissions, which are hard to spot on a casual listen. These were artificially added or removed on the original releases, rather than the 'Queen Rock Montreal' releases. The most blatant to spot is during the fast version of 'We Will Rock You', on the original releases there are some extra vocals, but the video footage when this happens shows that Freddie is not singing and besides which, he is holding the microphone down by his feet so they cannot possibly be genuine vocals. Another is 'God Save The Queen'; on the original release, Freddie says 'let's all get fucked' twice, once during footage of the audience, and again when he is on screen; he says it in exactly the same way so it has obviously been copied across. On 'Queen Rock Montreal' this has been rectified. Quite why these changes were made on the original releases is unknown; they are not to reduce the running time (in most cases it's only an odd word here or there), nor to remove offensive lyrics, and unless you are listening for it, you wouldn't spot the difference anyway.
Singles:
---
---
---
---
---
---
---
---
---
---
---
---
---
---
---
---
---
---
---
---
---
---
---
---
---
---
---
---
---