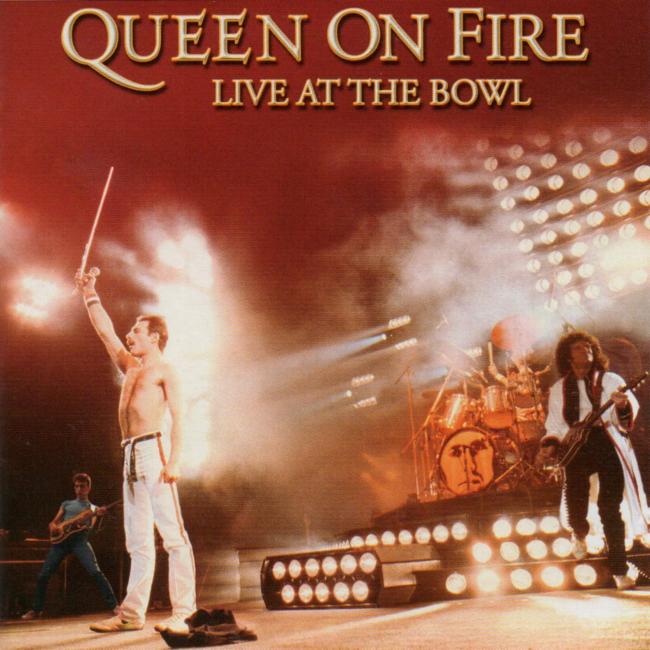 Released 25 October 2004, reached no 20, on chart for 4 weeks, and achieved Gold status.
Disc One length 54:37, Disc Two length 47:35.
Disc One Tracklisting:
1. Flash
2. The Hero
3. We Will Rock You (fast version)
4. Action This Day
5. Play The Game
6. Staying Power
7. Somebody To Love
8. Now I'm Here
9. Dragon Attack
10. Now I'm Here (reprise)
11. Love Of My Life
12. Save Me
13. Back Chat

Disc Two Tracklisting:
1. Get Down, Make Love
2. Guitar Solo
3. Under Pressure
4. Fat Bottomed Girls
5. Crazy Little Thing Called Love
6. Bohemian Rhapsody
7. Tie Your Mother Down
8. Another One Bites The Dust
9. Sheer Heart Attack
10. We Will Rock You (slow version)
11. We Are The Champions
12. God Save The Queen
Queen are: Freddie Mercury, John Deacon, Roger Taylor, Brian May
Additional Keyboards and Piano: Morgan Fisher
Executive Producers: Brian May and Roger Taylor

Produced by Justin Shirley-Smith

Queen Management: Jim Beach
Pro-Tools HD by Kris Fredriksson
Assisted by Richard Edgeler at Sphere Studios, London
Mastered by Tim Young at Metropolis Mastering, London
Recorded by Mack & Mick McKenna
Assisted by Pete 'The Fish' Stevens and Greg Cox in the Rolling Stones Mobile
Recorded at the Milton Keynes Bowl, 5th June 1982


This album was also released on DVD, and was later released on 6 June 2005 as a triple LP set.
The Chinese release omits 'Get Down, Make Love' and 'Fat Bottomed Girls' due to censorship laws.
---
---
---
---
---
---
---
---
---
---
---
---
---
---
---
---
---
---
---
---
---
---
---
---
---
---