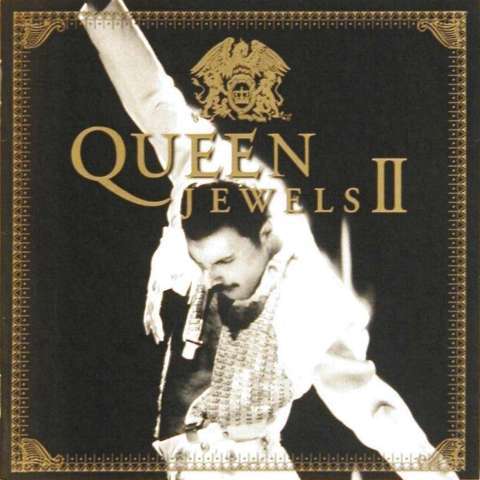 Released in Japan only, and possibly Taiwan, on 26 January 2005.
Album length 62:33.
Tracklisting:
01. Tie Your Mother Down (Air Guitar Edit)
02. Hammer To Fall (single version)
03. Bicycle Race
04. I Want To Break Free (album version)
05. Good Old Fashioned Loverboy
06. Save Me
07. One Vision (single version)
08. I Want It All (single version)
09. Love Of My Life (standalone version)
10. '39
11. Made In Heaven
12. Seven Seas Of Rhye
13. Now I'm Here
14. Keep Yourself Alive
15. These Are The Days Of Our Lives
16. Teo Torriatte (High Definition Mix)

Bonus Video Tracks:
17. We Will Rock You (fast version from 'Queen On Fire - Live At The Bowl')
18. Sheer Heart Attack (from 'Queen On Fire - Live At The Bowl')
Tracks 1, 5 and 16 produced by Queen
Tracks 2, 4, 6 and 7 produced by Queen and Mack
Tracks 3, 9, 10, 12 and 13 produced by Queen and Roy Thomas Baker
Tracks 8, 11 and 15 produced by Queen and David Richards
Track 14 produced by Queen, John Anthony and Roy Thomas Baker
Bonus video tracks 17 and 18 produced by Simon Lupton and Rhys Thomas, directed by Gavin Taylor

Unless noted above, all tracks are the normal album versions.

This album is a sequel to the 2004 album 'Jewels', which reached no. 1 in the Japanese charts. It was later reissued on 4 December 2013 on the SHM-CD format, while both albums were released together on CD as a limited edition boxed set on 30 September 2005, titled 'Queen Jewels I & II - Japan Tour Special Edition', to coincide with the Queen + Paul Rodgers tour.
---