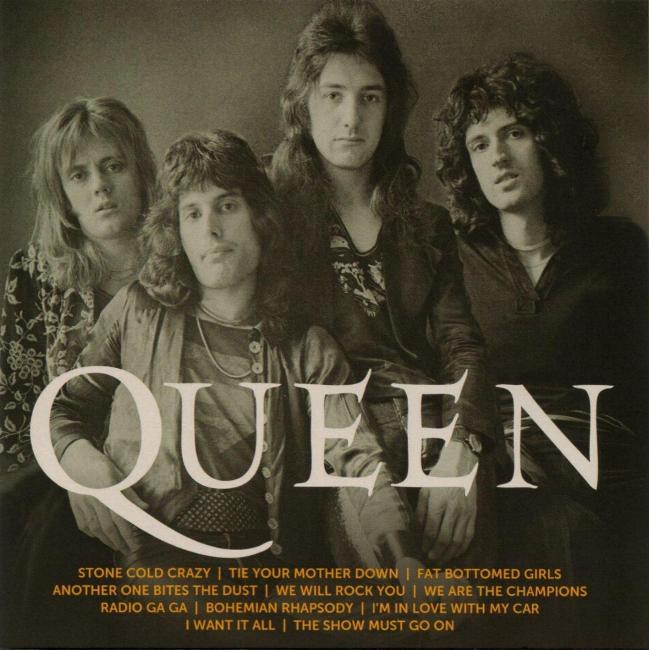 Released in the USA and Canada only on 11 June 2013, and achieved Platinum status.
Album length 42:35.
Tracklisting:
01. Stone Cold Crazy (album version)
02. Tie Your Mother Down (full album version, including full instrumental introduction)
03. Fat Bottomed Girls (album version)
04. Another One Bites The Dust (album version)
05. We Will Rock You (album version)
06. We Are The Champions (album version)
07. Radio Ga Ga (album version)
08. Bohemian Rhapsody (album version)
09. I'm In Love With My Car (album version)
10. I Want It All (album version)
11. The Show Must Go On (album version)
Tracks 1, 3, 8 and 9 produced by Queen and Roy Thomas Baker.
Track 2 produced by Queen.
Tracks 4 and 7 produced by Queen and Mack.
Tracks 5 and 6 produced by Queen, assisted by Mike Stone.
Tracks 10 and 11 produced by Queen and David Richards.

This was a limited edition release and is very similar to the 'Stone Cold Classics' album released in the USA in 2006. It retains ten of the same tracks, adding 'I'm In Love With My Car' but dropping 'Crazy Little Thing Called Love', 'These Are The Days Of Our Lives' and two live tracks with Paul Rodgers. All tracks are the full album versions, taken from the 2011 remasters.
---