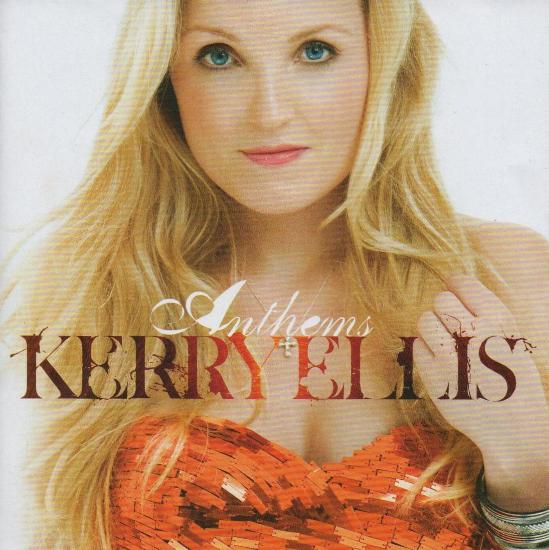 Current region: UK. Not all MP3's listed may be the correct versions. If no widget is shown, you may need to update Flash or your browser.
Released 13 September 2010, reached number 15, on chart for 2 weeks.
Album length 44:53.
Tracklisting
1. Dangerland
2. Anthem
3. I Can't Be Your Friend
4. Defying Gravity
5. I'm Not That Girl
6. You Have To Be There
7. Love It When You Call
8. Save Me
9. Diamonds Are Forever
10. No-One But You (Only The Good Die Young)
11. I Loved A Butterfly

Other Tracks:
Born Free (2012 single)
The Kissing Me Song (2013 single)
The Way We Were (2014 Kerry Ellis album track)
One Voice (2015 single)
Roll With You (2016 single)
Amazing Grace (2016 single)
Produced by Brian May
Album arranged by Brian May and Steve Sidwell except tracks 3, 7 and 11, arranged by Brian May
Co-produced and engineered by Justin Shirley-Smith and Kris Fredriksson
Recorded and mixed at Allerton Hill, England
All album tracks apart from track 3, 7 and 11 feature the London Session Orchestra, conducted by Steve Sidwell

Kerry Ellis - lead vocals
Brian May - guitars, bass, piano, keyboards and backing vocals
John Micelli - drums on tracks 1-3
Taylor Hawkins - drums on tracks 4-5
Rufus Taylor - drums on tracks 6-9
Roger Taylor - drums (sticks) on track 10
Keith Prior - drums (brushes) on track 10
Chris Chaney - bass on track 5

'Born Free', 'The Kissing Me Song', 'The Way We Were', 'One Voice', 'Roll With You' and 'Amazing Grace' are not related to the 'Anthems' album but are included here for completeness.
Kerry also appears on 'Badger Swagger' by Arful Badger, alongside Brian, and a version of 'Somebody To Love' by Only Men Aloud, without him. Miscellaneous live tracks by Brian and Kerry can be found here.
Singles: [discography]
No-One But You (a free one track download, released on 19 March 2005)

Wicked In Rock: Defying Gravity / I'm Not That Girl / No-One But You (2008 sampler CD)

Defying Gravity (iTunes download, 1 December 2008)

I'm Not That Girl / Dangerland (7Digital, Amazon and iTunes download, 6 September 2010)

Anthem (7Digital, Amazon and iTunes download, 12 December 2010)

Defying Gravity (G-A-Y Remix Edit, album verison, G-A-Y Remix) (7Digital, Amazon and iTunes download, and CD, 21 February 2011)

Born Free (single version, acoustic version, video) (download and 12" picture disc, 5 November 2012)

The Kissing Me Song (radio edit, full version) (7" red vinyl on 20 April 2013, CD and download on 17 June 2013)

One Voice (Amazon and iTunes download, 13 April 2015)

Roll With You (Amazon and iTunes download, 23 February 2016)

Amazing Grace (Amazon and iTunes download, 29 April 2016)
---
---
---
---
---
---
---
---
---
---
---
---
---
---
---
---
---
---