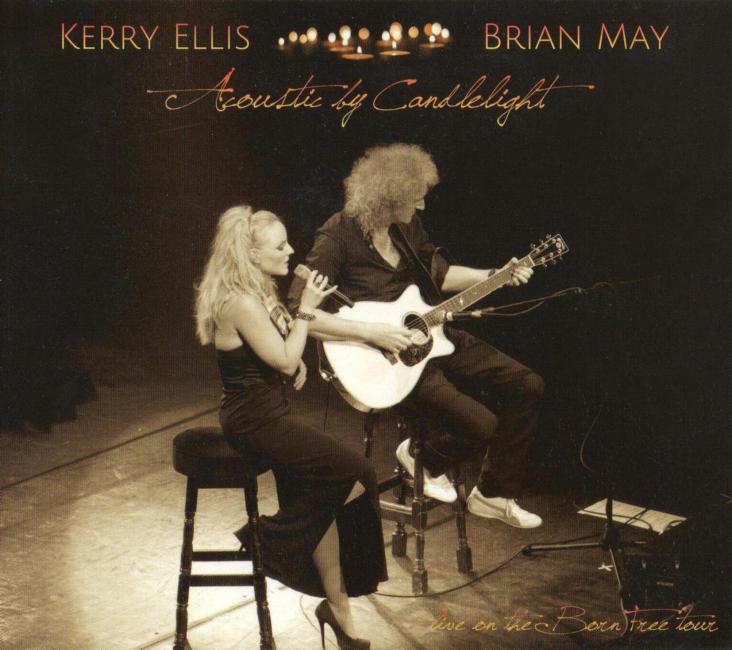 Released in the UK on 24 June 2013.
Released in the USA on 6 August 2013.
Album length 64:28.
Tracklisting
1. Born Free
2. I Loved A Butterfly
3. I Who Have Nothing
4. Dust In The Wind
5. The Kissing Me Song
6. Nothing Really Has Changed
7. Life Is Real
8. The Way We Were
9. Something
10. Love Of My Life
11. I'm Not That Girl
12. I Can't Be Your Friend
13. In The Bleak Midwinter
14. Crazy Little Thing Called Love
15. No-One But You (Only The Good Die Young)
All tracks are performed by Kerry Ellis (vocals), Brian May (acoustic guitar) and Jeff Leach (keyboards) except where noted.

Produced by Brian May
Co-produced and engineered by Justin Shirley-Smith and Kris Fredriksson
Recorded by Robin Fox and Mike Savage
Mastered by Kevin Metcalfe at The Soundmasters

Front cover photography and design by Daniele Calabria
Back cover photography by Francyne Carr and Terry Brisco
Artwork by Richard Gray

Special thanks to Anita Dobson, James Townsend and our families, and to our faithful fans. Always appreciated.

The album was recorded at various venues on the 2012 'Born Free' tour of England. It features 4 Queen tracks, 3 tracks from Kerry's debut album 'Anthems', 7 cover versions, and 1 new track written by Brian and Kerry. Brian plays acoustic guitar on 12 tracks, electric guitar on 2 tracks, and one is performed by Kerry and Jeff Leach with no involvement from Brian.

The album was later included as part of 'The Candlelight Concerts - Live At Montreux 2013' DVD and Blu-ray releases in 2014.
---
---
---
---
---
---
---
---
---
---
---
---
---
---
---
---