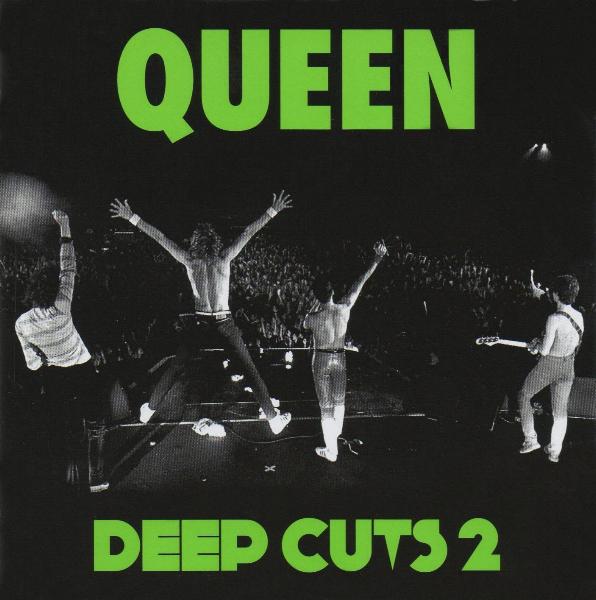 Released on 27 June 2011, and reached no 175.
Length 53:16.
Tracklisting:
1. Mustapha
2. Sheer Heart Attack
3. Spread Your Wings
4. Sleeping On The Sidewalk
5. It's Late
6. Rock It (Prime Jive)
7. Dead On Time
8. Sail Away Sweet Sister (To The Sister I Never Had)
9. Dragon Attack
10. Action This Day
11. Put Out The Fire
12. Staying Power
13. Jealousy
14. Battle Theme
Tracks 1, 7 and 13 produced by Queen and Roy Thomas Baker
Tracks 2, 3, 4 and 5 produced by Queen and Mike Stone
Tracks 6, 8, 9, 10, 11 and 12 produced by Queen and Mack
Track 14 produced by Brian May and Mack


Executive producers Brian May and Roger Taylor
Mastered by Bob Ludwig at Gateway Mastering Studios, Portland, ME
Audio supervised by Justin Shirley-Smith and Kris Fredriksson
Additional audio restoration by Kris Fredriksson
Special thanks to Joshua J. Macrae, Greg Brooks, Gary Taylor and British Grove Studios
Sleeve notes by Greg Brooks and Gary Taylor


This album aims to provide an alternative view on Queen's second five albums, featuring lesser known tracks which were not hit singles. It features four tracks from 'News Of The World', three each from 'Jazz', 'The Game' and 'Hot Space', and a single track from 'Flash Gordon'. As with the first volume, despite there being 27 minutes left on the disc, it omits the likes of 'My Melancholy Blues', 'Let Me Entertain You', 'If You Can't Beat Them', 'Need Your Loving Tonight', 'The Hero', 'Calling All Girls' and 'Life Is Real'. Perhaps the most suprising track choice is 'Battle Theme', which is rather odd as a standalone track and vastly inferior to 'The Hero'.

All fourteen tracks are identical to the familiar album versions.
---
---
---
---
---
---
---
---
---
---
---
---
---
---
---