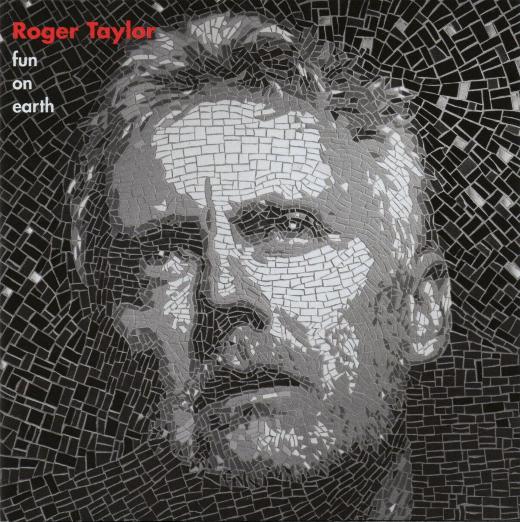 Current region: UK. Not all MP3's listed may be the correct versions. If no widget is shown, you may need to update Flash or your browser.
Released on 11 November 2013, reached no 69, and on chart for 1 week.
Also released in November 2013 as part of the boxed set 'The Lot'.
Album length 47:26.
Tracklisting:
1. One Night Stand
2. Fight Club
3. Be With You
4. Quality Street
5. I Don't Care
6. Sunny Day
7. Be My Gal (My Brightest Spark)
8. I Am The Drummer (In A Rock 'n' Roll Band)
9. Small
10. Say It's Not True (with Jeff Beck)
11. The Unblinking Eye (Abridged)
12. Up
13. Smile

Vinyl LP and 'The Lot' Boxed Set Bonus Tracks:
14. Whole House Rockin'
15. Dear Mr Murdoch (Nude Mix AKA 2011 Version) (on the 'Happiness?' album page)

Website Exclusive Track:
The Shores Of Formentera

Unreleased Track:
When We Were Young
All songs written by Roger Taylor except 'Be With You' written by Roger Taylor and Rufus Tiger Taylor
Published by Nightjar productions Ltd / Sonyatv EMI Music Publishing Ltd

Produced by Joshua J. Macrae and Roger Taylor
Engineered by Joshua J. Macrae

Management - Jim Beach
P.A to Roger Taylor - Justine Ellis
Design by Roger Taylor and Richard Gray
Mosiac Art - Thea Kurun
Photography - Richard Gray
Globe - Felix Taylor
PR - Dawbell and Phil Symes

In loving memory of my mum... who finally left me after being a wonderful mother... probably a bit of a relief for her... I promise I'll get a proper job someday mum

Special thanks Jeff Beck courtesy of Rhino, Nigel Burchett and Emma Donoghue


The album was also released on 19 April 2014 as a double vinyl picture disc, as part of National Record Store Day, and as a black vinyl on 6 October 2014, both with a rearranged tracklisting:

Disc 1, Side A: One Night Stand, Fight Club, Be With You, Quality Street
Disc 1, Side B: Sunny Day, Be My Gal (My Brightest Spark), Say It's Not True (with Jeff Beck), Small
Disc 2, Side A: Up, Smile, I Don't Care, Dear Mr Murdoch (2011 version AKA Nude mix)
Disc 2, Side B: I Am The Drummer (In A Rock 'n' Roll Band), The Unblinking Eye (Abridged), Whole House Rockin'
Singles:
The Unblinking Eye / The Unblinking Eye (Almost Completely Nude) (a download on 23 November 2009, and physically 4 January 2010) [discography]
---
---
---
---
---
---
---
---
---
---
---
---
---
---
---
---