This track was recorded by Tony Christie and originally released in 1971, reaching number 18 in the charts.

The track was re-issued for Comic Relief in 2005, and went straight in at number one. The video for the track features Peter Kay in a number of scenes throughout Britain, alongside musicians, comedians, actors, presenters, and a number of characters from Peter Kay's TV projects. The video was directed by David Mallet, who also directed a large number of Queen and solo promo videos, and features Brian and Roger in one of the many scenes.

The video was premiered on Comic Relief on 11 March 2005, and repeated later in the night. The track was released as an enhanced CD on 14 March 2005, featuring the single version, club remix, the video, and another track, and as a DVD one week later (on 21 March), featuring the video, the club remix, and a picture gallery. The picture gallery features the single version, and unfortunately features just five or six pictures which repeat over and over again.

The video was later re-released as a bonus feature on Peter Kay's 2006 DVD 'Live At The Manchester Arena'. This release included the original video, an alternate video and photo gallery. The alternate video features backstage footage and outtakes from the filming (including Brian and Roger practising their handclaps), while the photo gallery contains numerous photos from the recording, which is different to the photo gallery on the single.

This page features screenshots of the scenes in the video, a brief guide to who's who, and a selection of photos of Brian and Roger.
---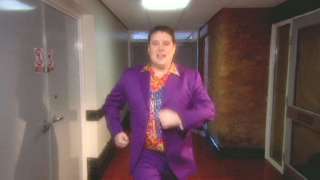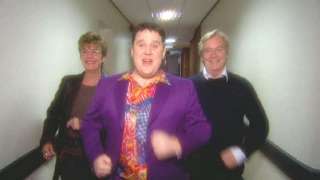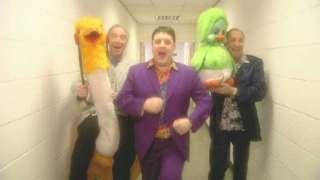 1. Peter Kay (by himself)
2. Anne Kirkbride and William Roache (Ken & Deidre from Coronation Street)
3. Bernie Clifton (with "that" ostrich) and Keith Harris (with Orville)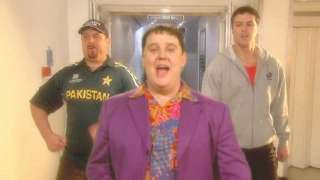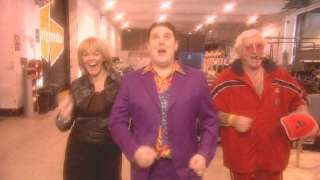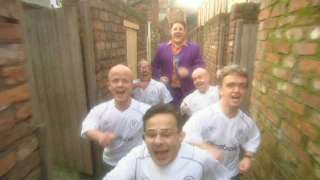 4. Peter Kay and Patrick McGuinness (Max & Paddy from Phoenix Nights/Max & Paddy's Road To Nowhere)
5. Sally Lindsay (Shelley in Coronation Street) and Sir Jimmy Saville
6. Peter Kay with (I think) Albert Wilkinson, Trevor Jones, Craig Salisbury, Big Mick and Nick Read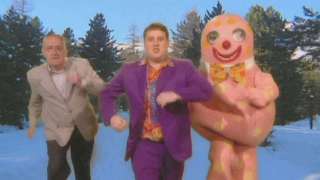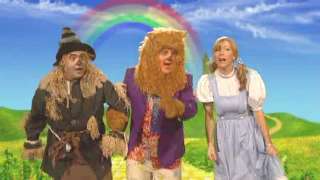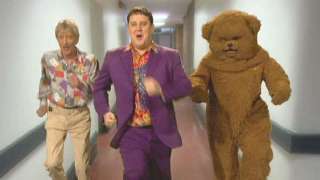 7. Jim Bowen and Mr Blobby
8. Danny Baker and Heather Mills-McCartney
9. Jeffrey Hayes and Bungle (from Rainbow)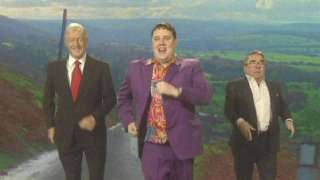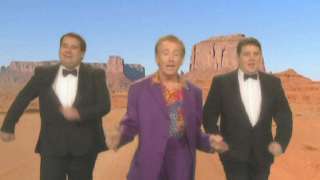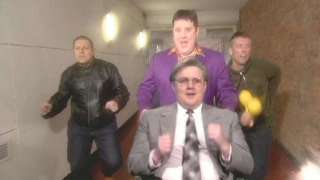 10. Michael Parkinson and Ronnie Corbett
11. Tony Christie (centre) with Lee Lard (a Peter Kay look-a-like) and Peter Kay himself
12. Shaun Ryder and Bez (from The Happy Mondays) with Peter Kay (as Brian Potter from Phoenix Nights)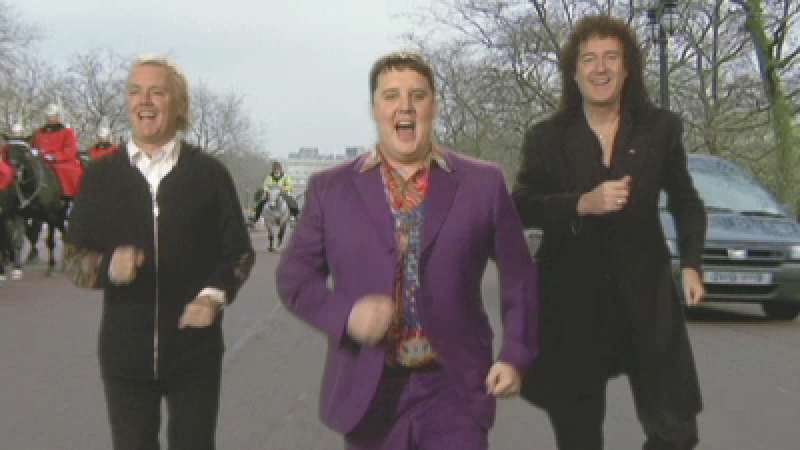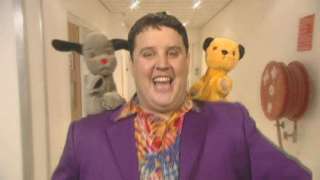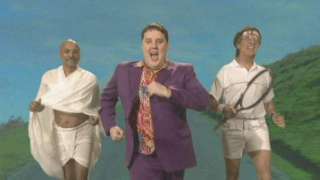 13. Roger Taylor and Brian May
14. Sweep and Sooty
15. Mahatma Ghandi and Cliff Richard (I think played by Ramakant Shah and Trevor Payne) (the character of Cliff appears in 'Max & Paddy's Road To Nowhere')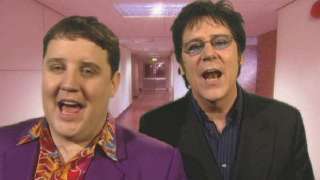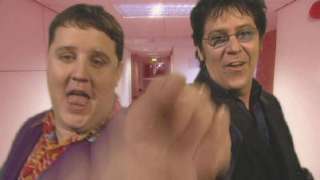 16. Shakin' Stevens
17. Sweep and Sooty (again)
18. Shakin' Stevens (again)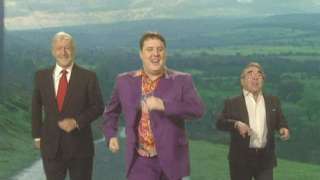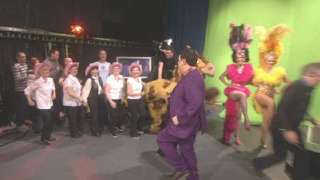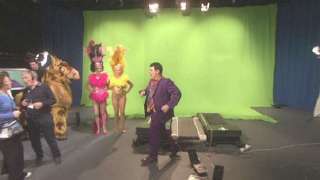 19. Michael Parkinson and Ronnie Corbett (again)
20/1. Various people backstage.
---
Roger and Brian took time off from rehearsals for the 2005 Queen + Paul Rodgers European Tour to appear in the video. They appear in front of footage of Buckingham Palace and The Mall, and perform a 'Radio Ga Ga' hand clap. They are only on screen for about seven seconds: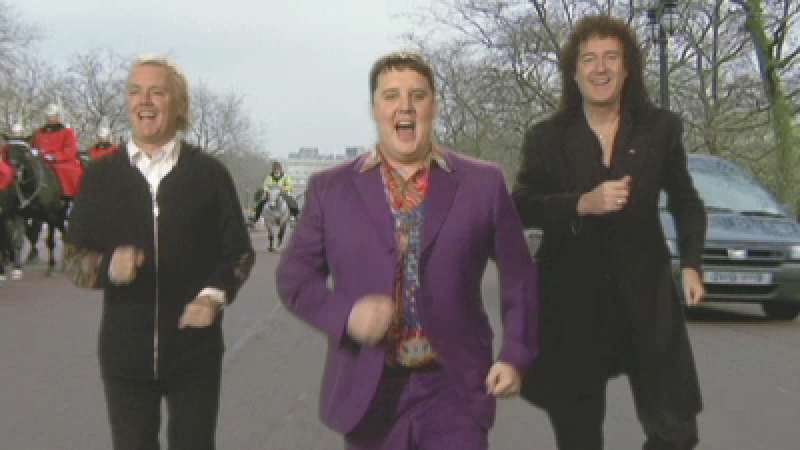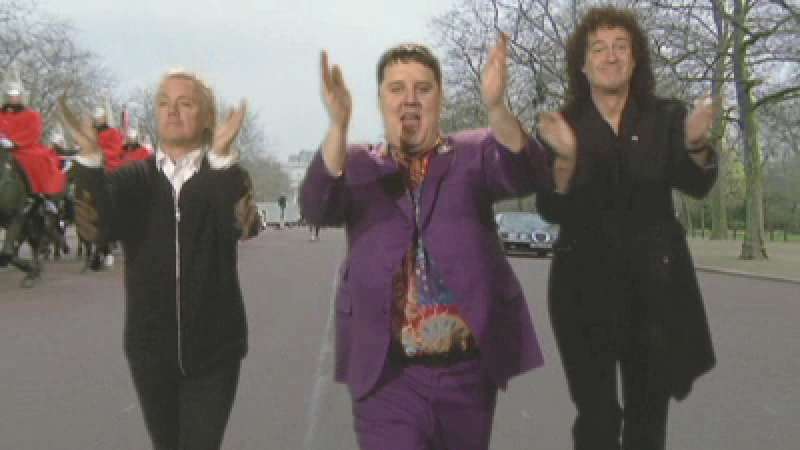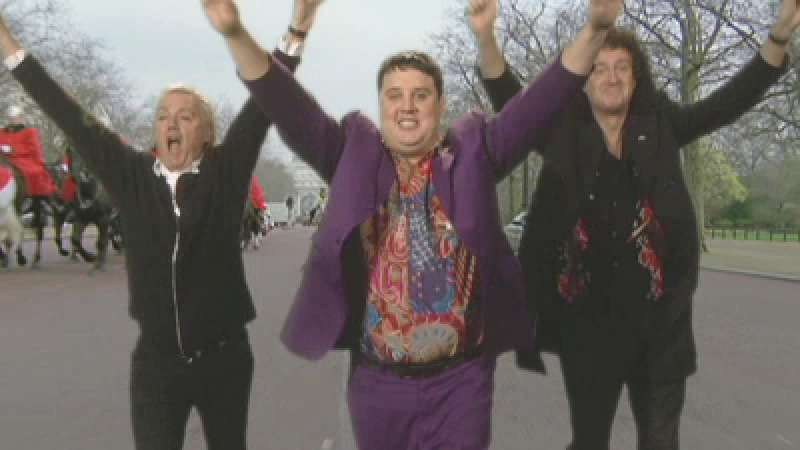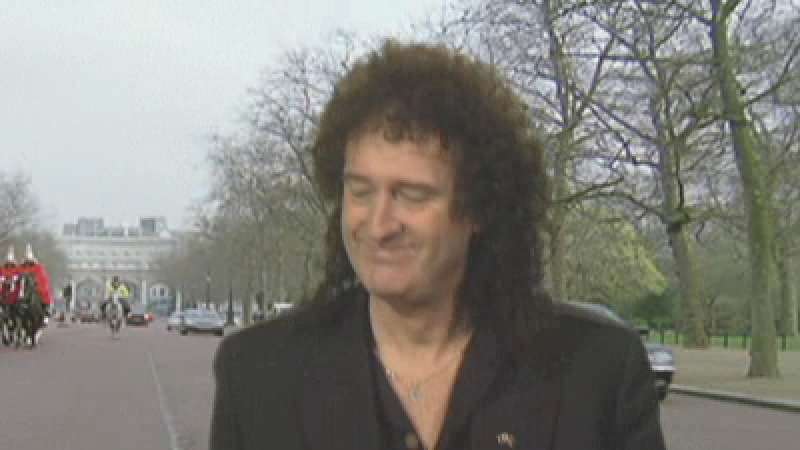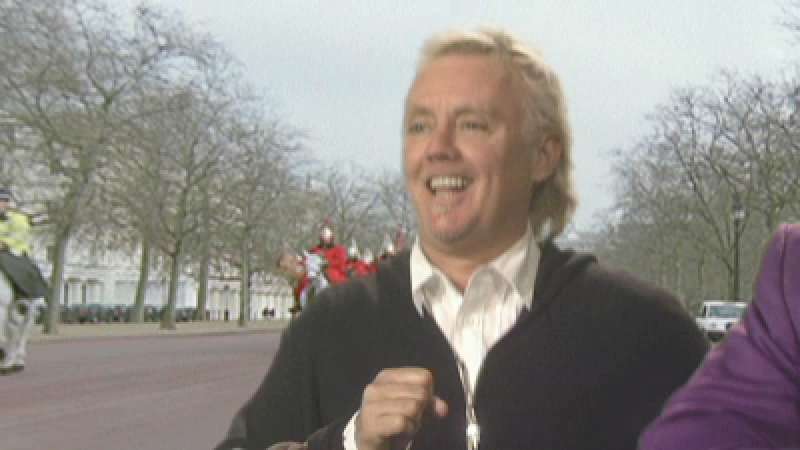 ---