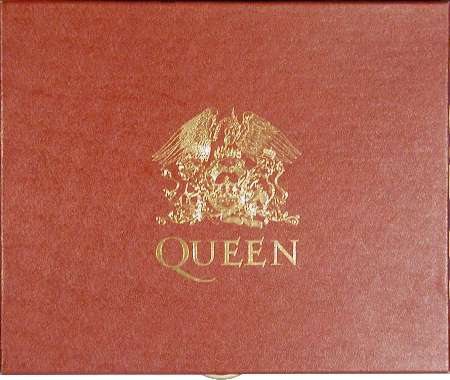 The 'Box Of Tricks' is a boxed set released in May 1992, measuring 12.5" by 10.5" by 3". The lid of the set lifts up and includes a wallet which houses a poster of 176 albums and singles sleeves from around the world. The base of the set has a plastic moulding which houses a sew-on badge, enamel badge, 'The 12" Collection' album and 'Live At The Rainbow' video. It also has a pull-out drawer, which houses a 32 page colour book, featuring Queen photographs from throughout their career, and a black T-shirt, which simply has the word 'Queen' in gold letters across the breast.

The box itself, album, video, booklet and badges all feature the same design, namely the Queen crest and 'Queen' wording, in gold, on a maroon background. The design is very similar to that used for the 'Greatest Hits II' release.

'Live At The Rainbow' is a VHS video, in a card slipcase, and features a heavily edited recording of Queen's performance at the Rainbow Theatre, London, on 20 November 1974. At the time, only one of the tracks was available elsewhere, but the complete performance was later released in 2014 as the 'Live At The Rainbow '74' album, DVD and Blu-ray.

'The 12" Collection' is an exclusive album on CD or cassette, which despite it's name, includes nine 12" versions, two album versions, and one instrumental version. All tracks are available elsewhere, but five tracks are otherwise unavailable on CD or Cassette.

The track listings are as follows:
Live At The Rainbow:
01. Procession
02. Now I'm Here
03. Ogre Battle
04. White Queen
05. In The Lap Of The Gods
06. Killer Queen
07. The March Of The Black Queen
08. Bring Back That Leroy Brown
09. Son And Daughter (edited)
10. Guitar And Drum Solo
11. Father To Son (edited)
12. Drum Solo
13. Keep Yourself Alive (edited)
14. Liar (edited)
15. Son And Daughter (reprise)
16. Stone Cold Crazy
17. In The Lap Of The Gods.... Revisited
18. Jailhouse Rock (edited)
19. God Save The Queen

The 12" Collection:
01. Bohemian Rhapsody (album version)
02. Radio Ga Ga (extended version)
03. Machines (instrumental version)
04. I Want To Break Free (extended version)
05. It's A Hard Life (extended version)
06. Hammer To Fall (extended version)
07. Man On The Prowl (extended version)
08. A Kind Of Magic (extended version)
09. Pain Is So Close To Pleasure (extended version)
10. Breakthru (extended version)
11. The Invisible Man (extended version)
12. The Show Must Go On (album version)
The CD and VHS version of the boxed set has catalogue number CDQTEL0001, whilst the Cassette and VHS version has catalogue number TCQTEL 0001.

Selected images of the set are shown below, however full photographs of the contents are available in the gallery.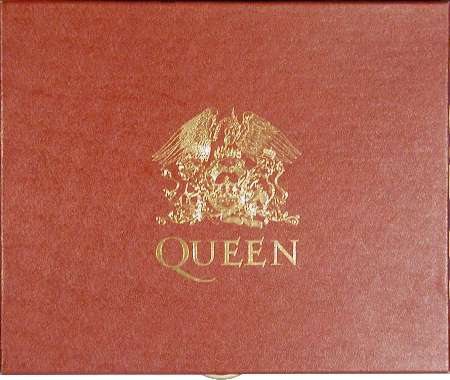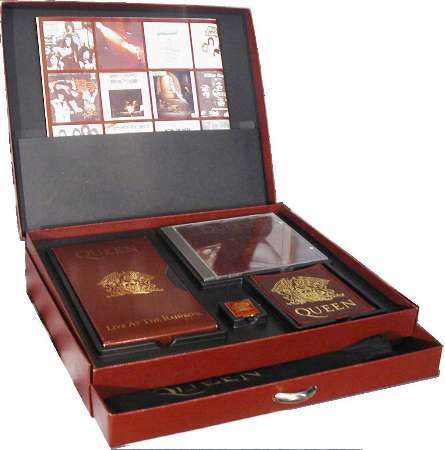 Front of Boxed Set and Opened Boxed Set.....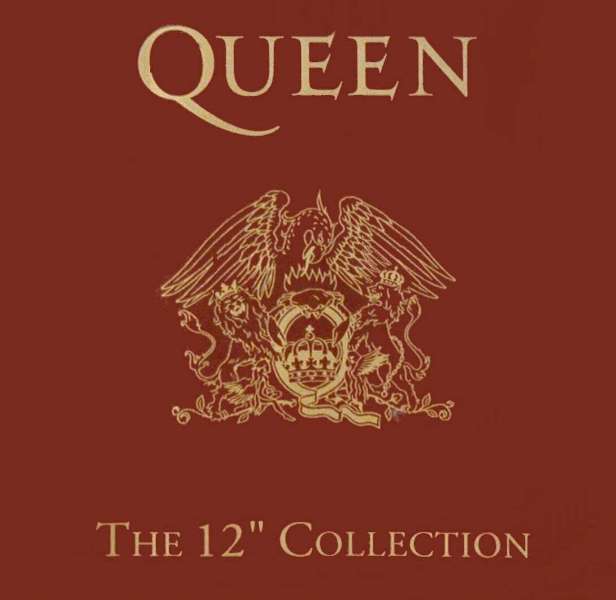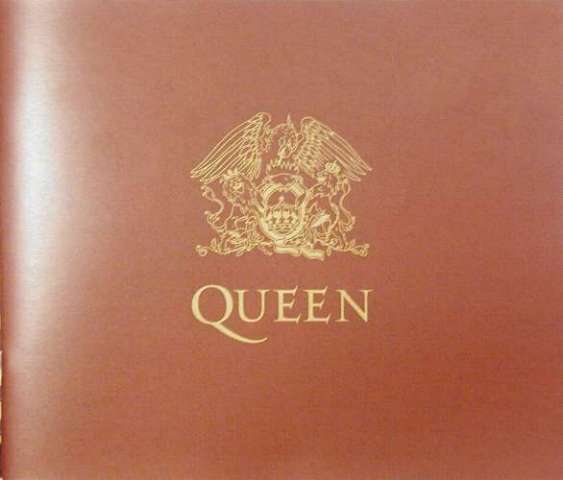 .....'The 12" Collection' CD and Booklet Front.....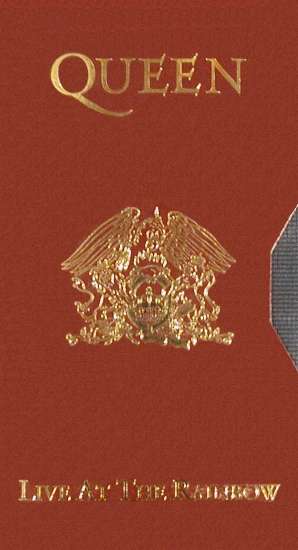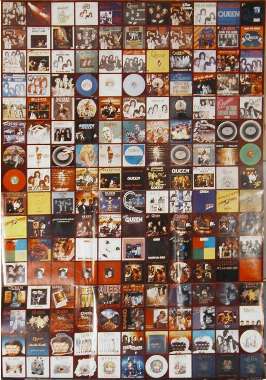 .....'Live At The Rainbow' video and Poster.....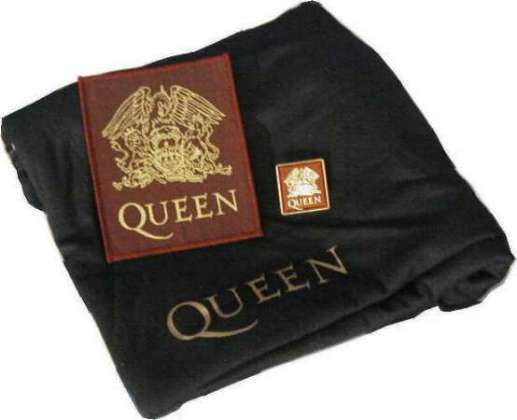 .....and T-Shirt and Badges
---