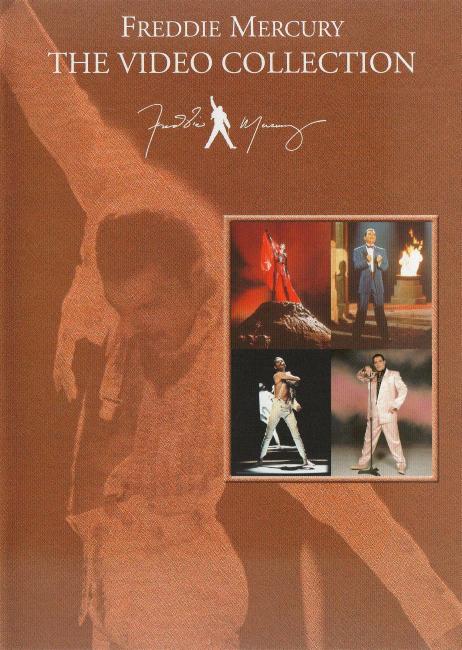 Released 27 November 2000.
Available individually on DVD and VHS, or on DVD as part of the 'Freddie Mercury: Solo' 10CD/2DVD boxed set.
Length 96 minutes (DVD issue), and 53 minutes (VHS issue)
Tracklisting:
1. Barcelona (live version)
2. The Great Pretender (single version)
3. I Was Born To Love You
4. Time (2000 Remix)
5. How Can I Go On (live version)
6. Made In Heaven
7. Living On My Own (original version)
8. The Golden Boy (live version)
9. The Great Pretender (extended version)
10. Barcelona (single version)
11. In My Defence (2000 Re-Edit)
12. Guide Me Home (titles; this is a piano version performed by Thierry Lang)
Produced by Jim Beach and Rudi Dolezal
Compiled by Rudi Dolezal and Hannes Rossacher
Surround Sound mixes produced by David Richards and Peter Cobbin except:
I Was Born To Love You and Made In Heaven produced by Mack
Time and In My Defence produced by Dave Clark
Living On My Own produced by Paul Hicks


The videos on this release were later re-released as part of the 2006 double DVD set 'Lover Of Life, Singer Of Songs', with the addition of the 1993 radio mix of 'Living On My Own'. Each video features a proper title screen, with a still photograph from the video.

The DVD adds short 2-3 minute interviews with the directors about the making of each video: five with David Mallet, three with Gavin Taylor, two with Rudi Dolezal and Hannes Rossacher, and one with Rudi Dolezal alone.

The DVD also features surround sound and dolby digital mixes for each video and comes with a colour booklet. It includes a number of short edits on the various menus, namely 'Barcelona' (two different edits, on the main menu and the first song selection screen) and 'I Was Born To Love You' (on the third song selection screen). Part of the Thierry Lang piano version of 'Guide Me Home' appears on the second song selection screen.
---