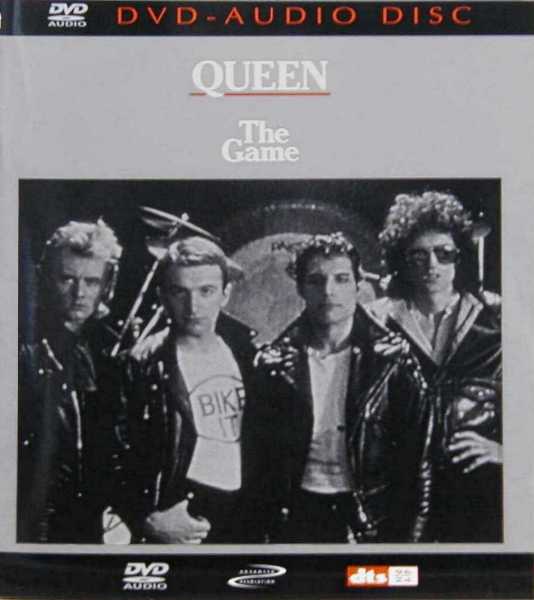 Released on 29 September 2003 in the UK, and 29 April 2003 in the USA.
Length 35:39.
Tracklisting:
1. Play The Game
2. Dragon Attack
3. Another One Bites The Dust
4. Need Your Loving Tonight
5. Crazy Little Thing Called Love
6. Rock It (Prime Jive)
7. Don't Try Suicide
8. Sail Away Sweet Sister (To The Sister I Never Had)
9. Coming Soon
10. Save Me
Executive Producers Brian May and Roger Taylor
Surround sound mixes produced by Justin Shirley-Smith
Mixed in November 2002 and January 2003


This is a DVD-Audio reissue of Queen's 1980 album of the same name. Each track has been remixed into 5.1 surround sound, full details of which are available on the Surround Sound Mixes page. The introduction to 'Coming Soon' differs from the original version, as the original vocal tracks were unavailable for mixing, so the vocals instead come from an alternate take.

The release allows the tracks to be played with or without the lyrics displayed, and also allows the lyrics to be displayed without the music. The other features are a song selection screen, links, credits, and photo gallery, which shows the 8 photographs from the original album sleeve, and album flyers.

Unlike the 'A Night At The Opera' DVD-Audio release, all of the menus are silent. When you access group 1 track 11, the menu does a 20 second countdown then stops the disc, but I have no idea why.
---