Spike 'The Duke' Edney Biography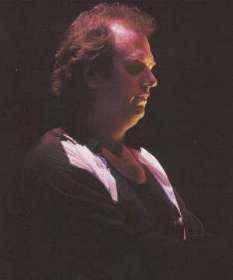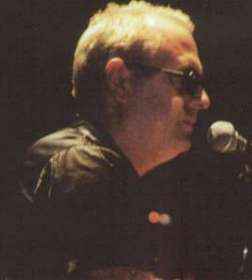 Spike in 1993 and 1998
Spike Edney has numerous links to Queen, to the extent that he was often described as the fifth member. Born on 11 December 1951, he has worked with Ben E King, Edwin Starr, The Boomtown Rats, Dexy's Midnight Runners, Duran Duran, Bon Jovi, Eric Clapton, The Rolling Stones, Ian Hunter, Manic Street Preachers, Beautiful South, Gary Barlow, Peter Green, Joe Cocker, 10CC, and countless more.

Spike's connections with Queen began in 1984, when he appeared on the European leg of 'The Works' tour, providing additional guitar and keyboards. From then onwards he appeared at almost every show until Queen stopped touring in 1986, appearing on the 'Live In Rio', 'Live In Budapest' and 'Live At Wembley' videos, as well as the 'Live At Wembley 1986' and 'Live Magic' albums. He also appeared on Queen's 1986 studio album, 'A Kind Of Magic'.

When Roger Taylor decided to form a new group for his solo energies in 1987, Spike was chosen from many applicants and became the keyboard player for 'The Cross'. The band released their first album in January 1988, and toured England and Germany that year. Two further albums followed in 1990 and 1991, titled 'Mad Bad And Dangerous To Know' and 'Blue Rock', both promoted with tours throughout Germany. After Freddie Mercury's death in 1991, the UK and US releases of 'Blue Rock' were cancelled, and this combined with overall poor sales, meant the group split up in late 1991, barring occasional live performances.

Spike performed with Queen at Freddie's tribute concert, held at Wembley Stadium in April 1992, and also appears on the video and DVD of the concert. Later in 1992, Spike joined Brian in The Brian May Band, to perform extensively throughout Europe, North America, South America, Asia and Australasia. The Brian May Band released a live album and video in 1994 of a concert at The Brixton Academy in 1993.

In 1994, Spike formed the SAS Band (Spike's All Star Band), with Cozy Powell, Neil Murray, Jamie Moses and Chris Thompson, although the band has evolved over time to include a wide range of musicians. The SAS Band released their debut album in 1997 and played many concerts, many for charity, with a large variety of guest vocalists, including Paul Young, Leo Sayer, Arthur Brown, Tony Hadley, Roy Wood, Fish, Kiki Dee, Bob Geldof, Marti Pellow, Roger Taylor and Brian May.

In 1997, Spike appeared with Queen and Elton John in Paris, whilst in 1998, he returned to The Brian May Band for an extensive tour of Europe, Japan and Australasia. After that, Spike worked with numerous other artists and arranged other concerts for the SAS Band, including a live album and video called 'The Show', in 2000.

Spike has continued working with Queen on numerous projects, including the 'We Will Rock You' musical in London, and has performed with Queen at virtually every show since 1984.
---