John is known the world-over as Queen's bass player, and wrote two of Queen's best selling worldwide singles, 'Another One Bites The Dust' and 'I Want To Break Free'. His other Queen songwriting credits include 'You're My Best Friend', 'Spread Your Wings', 'Back Chat' and 'One Year Of Love', plus 'Pain Is So Close To Pleasure' and 'Friends Will Be Friends' co-written with Freddie.

John formed his first group in 1965 called 'Opposition', in which he originally played guitar. In April 1966 he took up playing the bass, and in the same year the group had a name change to 'The New Opposition'. In 1967, the name changed back to 'Opposition' and in 1968 to 'Art'. The group eventually broke up in late 1969. John was also part of a three-piece band called 'Deacon' which were formed, and broke up, within November 1970, having performed just one show.

When Freddie joined Brian and Roger to form Queen in 1970, they briefly had three other bass players before finding John in 1971. He spent the next 15 years touring with Queen and co-produced 12 albums and 32 singles. John tended to handle the financial side of Queen, setting up separate companies for the various Queen outlets.

1986 saw John's first, and to date only, solo effort, when he formed the group 'The Immortals' with Robert Ahwai and Lenny Zakatek to record one track. 'No Turning Back' was released as a single in 1986, and was used in the film 'Biggles'. John also appears in the film, albeit only a very minor appearance.

Between 1986 and 1991 John again worked with Queen, completing 'The Miracle' and 'Innuendo'. After Freddie's death in November 1991, he appeared alongside Brian and Roger at 'The Freddie Mercury Tribute Concert' in April 1992. He later performed with just Roger as Queen at the Cowdray Ruins concert, performing six tracks. In 1995 he completed the album 'Made In Heaven' with Brian and Roger, and in 1997 played on the first Queen single without Freddie, 'No-One But You'. That song, and a performance in January 1997 with Elton John, was his last work with Queen. John has now retired from the music business, and spends his time (and money), making business investments.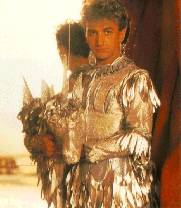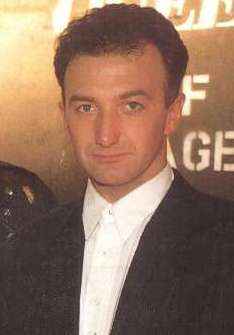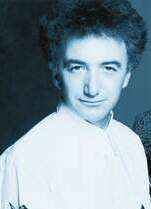 'It's A Hard Life', 1984, 'The Magic Tour', 1986, and 'Let Me Live', 1995