The Queen Extravaganza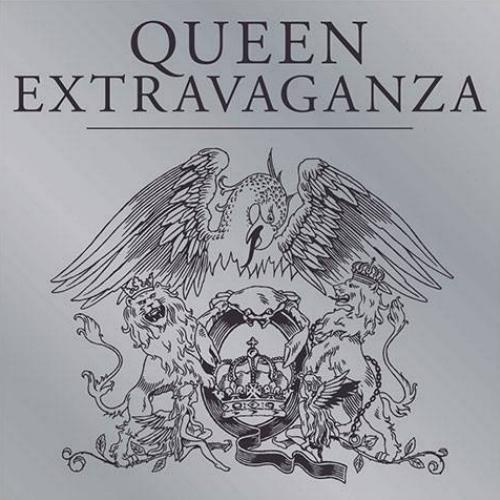 The 'Queen Extravaganza' is an official Queen tribute show, which first toured throughout North America in 2012, combining live music with never before seen video footage and advanced stage and lighting designs. The project was launched in September 2011 by Roger Taylor, and recruited musicians through an online talent search.

The first round auditions were open to vocalists, guitarists, drummers, bass players and keyboard players. Each entrant had to submit a video performance of one of four Queen songs through the website, www.queenextravaganza.com. It attracted over 6.4 million entrants, and Roger and a team of judges chose the best 50 to advance to the second round.

The second round started in November, and each entrant had to submit video of them performing a specific Queen track, depending on their category. Vocalists had to perform 'Crazy Little Thing Called Love', drummers 'One Vision', guitarists 'Keep Yourself Alive', bass players 'Another One Bites The Dust', and finally keyboard players had to perform 'Bohemian Rhapsody'. Each video was then subject to a public vote with the top 10 entrants progressing to the final round.

The final round was a live event in Los Angeles on 8 December, judged by Roger himself and a panel of judges. The final band members chosen were:

Jennifer Espinoza - Vocals
Marc Martel - Vocals
Tristan Avakian - Guitar
Brian Gresh - Guitar
Tyler Warren - Drums
Francois-Olivier Doyon - Bass

Three additional musicians were also added to the group:
Jeff Scott Soto - Vocals
Yvan Pedneault - Vocals
Brandon Ethridge - Keyboards and Musical Director

The band appeared on American Idol on 26 April 2012, performing 'Somebody To Love' with Brian and Roger. They went on to tour North America in 2012 and 2013, the UK and Europe in 2013 and 2014, and Australia and the UK in 2015 and 2016, to mark the 40th anniversary of the 'A Night At The Opera' album. Promotion for the 2015 tour listed a smaller line-up, consisting of original members Marc Martel, Tyler Warren and Francois-Oliver Doyon, with Nick Radcliffe on guitar, while the 2016 tour added Darren Reeves on keyboards.
2012 North American Tour Typical Setlist
2013 North American Tour Typical Setlist

2012 North American Tour Dates
2013 North American Tour Dates
2013 UK Tour Dates
2014 Tour Dates
2015 Tour Dates
2016 Tour Dates
---
2012 North American Tour Typical Setlist -
Act 1:
We Will Rock You (fast version), Tie Your Mother Down, Now I'm Here, Killer Queen, Love Of My Life, I Want It All, Bicycle Race, I Want To Break Free, The March Of The Black Queen, Dragon Attack, You Take My Breath Away, Save Me, Crazy Little Thing Called Love, Lazing On A Sunday Afternoon, I'm In Love With My Car, Bohemian Rhapsody
Act 2:
One Vision, A Kind Of Magic, Don't Stop Me Now, Under Pressure, Who Wants To Live Forever, Another One Bites The Dust, You're My Best Friend, In The Lap Of The Gods, In The Lap Of The Gods.... Revisited, Stone Cold Crazy, The Show Must Go On, Radio Ga Ga, Fat Bottomed Girls, Somebody To Love
Encore:
We Will Rock You, We Are The Champions

Other tracks occasionally performed included 'Rock It (Prime Jive)', 'Seven Seas Of Rhye' and 'The Prophet's Song'.
---
2013 North American Tour Typical Setlist
We Will Rock You (fast version), Killer Queen, I Want To Break Free, Dragon Attack, Crazy Little Thing Called Love, Love Of My Life, Don't Stop Me Now, Lazing On A Sunday Afternoon, I'm In Love With My Car, Bohemian Rhapsody, Under Pressure, A Kind Of Magic, You're My Best Friend, Drum Solo, Stone Cold Crazy, Another One Bites The Dust, The Show Must Go On, Radio Ga Ga, Fat Bottomed Girls, Somebody To Love
Encore:
We Will Rock You, We Are The Champions
---
2012 North American Tour Dates
26 May 2012 - Grand Theatre du Quebec, Quebec, Canada
27 May 2012 - Theatre St. Denis, Montreal, Canada
29 May 2012 - QE Theatre, Toronto, Canada
31 May 2012 - MI Fox Theatre, Detroit, USA
1 June 2012 - House Of Blues, Chicago, USA
2 June 2012 - The Brick, Minneapolis, USA
4 June 2012 - House Of Blues, Cleveland, USA
5 June 2012 - The Pageant, St Louis, Missouri
7 June 2012 - Theatre Of Living Arts, Philadelphia, USA
8 June 2012 - 9:30 Club, Washington, USA
9 June 2012 - Oakdale Theatre, Wallingford, USA
10 June 2012 - Event Center, Bethlehem, USA
11 June 2012 - House Of Blues, Boston, USA
12 June 2012 - Paramount Theatre, Huntington, USA
15 June 2012 - Louis Lykes Ferguson Hall, Tampa, USA
17 June 2012 - The Plaza Live, Orlando, USA
19 June 2012 - Grand Prarie, Dallas, USA
20 June 2012 - House Of Blues, Houston, USA
23 June 2012 - House Of Blues, Las Vegas, USA
24 June 2012 - Humphrey's, San Diego, USA
25 June 2012 - Nokia Theatre, Los Angeles, USA
26 June 2012 - Regency Ballroom, San Francisco, USA
28 June 2012 - Showbox, Seattle, USA
30 June 2012 - Orpheum Theatre, Vancouver, Canada
2 July 2012 - Jack Singer Concert Hall, Calgary, Canada
3 July 2012 - Jubilee Auditorium, Edmonton, Canada
---
2013 North American Tour Dates
11 January 2013 - Music Hall Theatre, Tarrytown, New York, USA
12 January 2013 - Toyota Oakdale Theatre, Wallingford, USA
13 January 2013 - The Paramount, Huntington, USA
15 January 2013 - Bergen Performing Arts Center, Englewood, USA
16 January 2013 - Hershey Theatre, Hershey, USA
17 January 2013 - Bergen Performing Arts Center, Verona, USA
18 January 2013 - Hamilton Place Theatre, Hamilton, Canada
20 January 2013 - National Arts Centre, Ottawa, Canada
21 January 2013 - Sony Centre for Performing Arts, Toronto, Canada
22 January 2013 - Capitole du Quebec, Quebec, Canada
23 January 2013 - Capitole du Quebec, Quebec, Canada
25 January 2013 - Capitole du Quebec, Quebec, Canada
26 January 2013 - Capitole du Quebec, Quebec, Canada
27 January 2013 - Capitole du Quebec, Quebec, Canada
29 January 2013 - Theatre Granada, Sherbrooke, Canada
30 January 2013 - Bell Centre, Montreal, Canada
1 February 2013 - Imperial Theatre, St. John, USA
2 February 2013 - Casino Moncton, Moncton, USA
3 February 2013 - Rebecca Cohn Auditorium, Halifax, Canada

6 August 2013 - Capitole du Quebec, Quebec City, Canada
7 August 2013 - Capitole du Quebec, Quebec City, Canada
9 August 2013 - Capitole du Quebec, Quebec City, Canada
10 August 2013 - Capitole du Quebec, Quebec City, Canada
11 August 2013 - Capitole du Quebec, Quebec City, Canada
13 August 2013 - Capitole du Quebec, Quebec City, Canada
14 August 2013 - Capitole du Quebec, Quebec City, Canada
16 August 2013 - Capitole du Quebec, Quebec City, Canada
17 August 2013 - Capitole du Quebec, Quebec City, Canada
18 August 2013 - Capitole du Quebec, Quebec City, Canada
20 August 2013 - Capitole du Quebec, Quebec City, Canada
21 August 2013 - Capitole du Quebec, Quebec City, Canada
23 August 2013 - Capitole du Quebec, Quebec City, Canada
24 August 2013 - Capitole du Quebec, Quebec City, Canada
25 August 2013 - Capitole du Quebec, Quebec City, Canada
27 August 2013 - Capitole du Quebec, Quebec City, Canada
28 August 2013 - Capitole du Quebec, Quebec City, Canada
30 August 2013 - Capitole du Quebec, Quebec City, Canada
31 August 2013 - Capitole du Quebec, Quebec City, Canada
1 September 2013 - Capitole du Quebec, Quebec City, Canada
3 September 2013 - Canadian Tire Center, Ottawa, Ontario
5 September 2013 - Rebecca Cohn Auditorium, Halifax, Nova Scotia
6 September 2013 - Casino New Brunswick, New Brunswick
8 September 2013 - Opera House, Lebanon, New Hampshire
9 September 2013 - Count Basie Theater, Red Bank, New Jersey
10 September 2013 - Rapids Theater, Niagara Falls, New York
11 September 2013 - Mayo Performing Arts Center, Morristown, New Jersey
13 September 2013 - Bethlehem Event Center, Bethlehem, Pennsylvania
14 September 2013 - Theater At Westbury, Westbury, New York
15 September 2013 - Zeiterion Performing Arts Center, New Bedford, Massachusetts
---
25 October 2013 - The Brook, Southampton, England
27 October 2013 - The O2 Academy, Birmingham, England
28 October 2013 - The O2 Academy, Oxford, England
29 October 2013 - The O2 Academy, Bournemouth, England
30 October 2013 - The O2 Academy, Liverpool, England
1 November 2013 - The O2 Academy, Sheffield, England
2 November 2013 - The O2 Academy, Leicester, England
3 November 2013 - The O2 Academy, Newcastle, England
4 November 2013 - The O2 ABC, Glasgow, Scotland
6 November 2013 - O2 Shepherd's Bush Empire, London, England
7 November 2013 - Sub 89, Reading, England
8 November 2013 - Assembly Hall, Worthing, England
10 November 2013 - Komedia, Bath, England
11 November 2013 - The Gorilla, Manchester, England
12 November 2013 - The Fleece, Bristol, England
---
29 March 2014 - Hong Kong Sevens 2014, Hong Kong Stadium, Hong Kong

10 May 2014 - O2 Academy, Bournemouth, England

12 May 2014 - Stadsschouwburg, Antwerp, Belgium
13 May 2014 - 13, Tilburg, Netherlands
15 May 2014 - Live Music Hall, Cologne, Germany
16 May 2014 - Gruenspan, Hamburg, Germany
18 May 2014 - Alte Kongresshalle, Munich, Germany
19 May 2014 - Bastchkapp, Frankfurt, Germany
20 May 2014 - Postbahnhof, Berlin, Germany
21 May 2014 - Arena, Vienna, Austria
22 May 2014 - Gran Teatro Geox, Padova, Italy
24 May 2014 - Olympia, Paris, France
26 May 2014 - Studie 2, DR house, Copenhagen, Denmark
28 May 2014 - Sentrum, Oslo, Norway
29 May 2014 - Tyrol, Stockholm, Sweden
31 May 2014 - Circus, Helsinki, Finland

5 September 2014 - The Hexagon, Reading, England
6 September 2014 - The Assembly, Leamington Spa, England
8 September 2014 - St David's Hall, Cardiff, Wales
9 September 2014 - Assembly Hall Theatre, Tunbridge Wells, England
11 September 2014 - O2 Academy, Bristol, England
12 September 2014 - Rock City, Nottingham, England
13 September 2014 - Shepherd's Bush Empire, London, England
15 September 2014 - Corn Exchange, Cambridge, England
16 September 2014 - O2 Academy, Leeds, England
18 September 2014 - O2 ABC, Glasgow, Scotland
19 September 2014 - City Hall, Newcastle, England
20 September 2014 - City Hall, Sailsbury, England
22 September 2014 - Town Hall, Cheltenham, England
23 September 2014 - Pavilion Theatre, Worthing, England

---
12th August 2015 - The Melkweg, Amsterdam, Holland
13th August 2015 - The Kursaal, Ostend, Belgium

3rd October 2015 - Jupiter's Theatre, Gold Coast, Australia
6th October 2015 - The Star Event Centre, Sydney, Australia
10th October 2015 - Palais Theatre, Melbourne, Australia
13th October 2015 - Crown Theatre, Perth, Australia

30th October 2015 - Assembly, Leamington Spa, England
31st October 2015 - The Forum, Bath, England
1st November 2015 - Guildhall, Portsmouth, England
2nd November 2015 - Assembly, Worthing, England
5th November 2015 - Colosseum, Watford, England
6th November 2015 - City Hall, Newcastle, England
8th November 2015 - Fairfields Hall, Croydon, England
9th November 2015 - GLive, Guildford, England
10th November 2015 - Usher Hall, Edinburgh, Scotland
12th November 2015 - Corn Exchange, Cambridge, England
13th November 2015 - Engine Shed, Lincoln, England
14th November 2015 - Open, Norwich, England
16th November 2015 - Town Hall, Birmingham, England
18th November 2015 - Hexagon, Reading, England
19th November 2015 - St Davids Hall, Cardiff, England
20th November 2015 - City Hall, Salisbury, England
21st November 2015 - GL1, Gloucester, England (Brian attended the show and appeared on stage, but did not play)
---
28 October 2016 - The Pavilions, Plymouth, England
29 October 2016 - City Hall, Salisbury, England
31 October 2016 - The Hexagon Theatre, Reading, England
1 November 2016 - The Corn Exchange, Cambridge, England
2 November 2016 - De Montford Hall, Leicester, England
4 November 2016 - City Hall, Newcastle, England
5 November 2016 - Clyde Theatre, Glasgow, Scotland
6 November 2016 - Empire Theatre, Liverpool, England
8 November 2016 - Apollo Theatre, Manchester, England
9 November 2016 - City Hall, Sheffield, England
10 November 2016 - The Barbican, York, England
12 November 2016 - St David's Hall, Cardiff, Wales
13 November 2016 - Waterside Theatre, Aylesbury, England
14 November 2016 - Guildhall, Portsmouth, England
16 November 2016 - Victoria Hall, Stoke, England
18 November 2016 - Venue Cymru, Llandudno, Wales
19 November 2016 - The Symphony Hall, Birmingham, England
20 November 2016 - Eventim Apollo, London, England
---