The Freddie Mercury Statue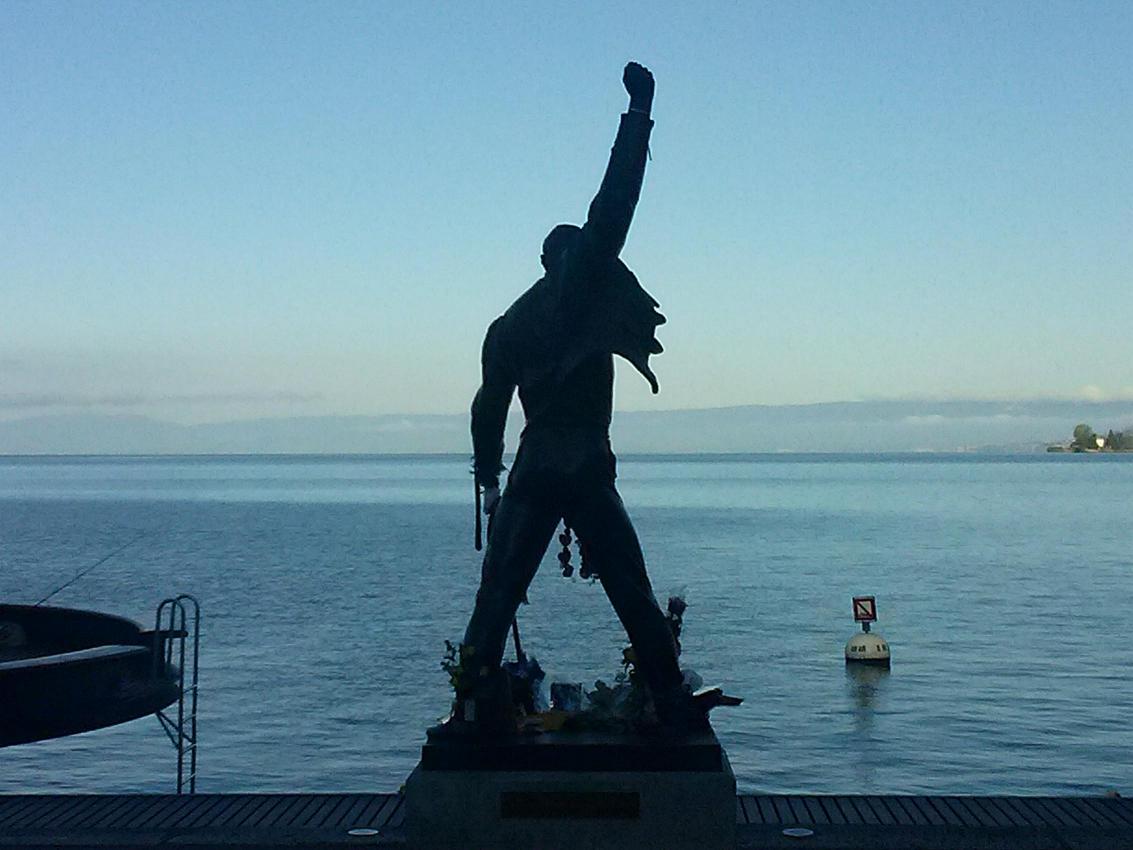 The Freddie Mercury Statue is located beside Lake Geneva on Quai de la Rouvenaz, in Montreux, Switzerland. It is approximately 3 metres tall, and was created by Czechoslavakian sculptor Irena Sedlecká. The statue was unveiled on the anniversary of Freddie's death, 25 November 1996, by Brian, Roger, Freddie's parents, and Montserrat Caballe, and footage of this was included on the 2006 DVD 'Lover Of Life, Singer Of Songs' as part of the 'A View Forever' featurette.

The location of the statue can be seen on Google maps here, and on street view here. It is a short walk from the Casino Barrière de Montreux, which currently hosts The Studio Experience exhibition.

All of the photos on this page were taken when I visited Montreux in September 2014, 2015 and 2016, a week after Freddie's birthday. Each photograph can be clicked for the full scale version. In addition, I have uploaded a number of short videos of the statue to my Youtube channel.

A plaque on the plinth of the statue carries the following inscription:
---
Freddie Mercury
Lover Of Life - Singer Of Songs
1946 - 1991

Born Farrokh Bulsara on the East African island of Zanzibar, Freddie Mercury became one of the world's greatest rock music performers. His career as lead singer of the band Queen spanned twenty years and together they sold over 150 million albums worldwide

Innovator, showman, musician extraordinaire, he left a compelling legacy and had an enormous influence on the next generation of rock performers.

Queen acquired the lakeside Mountain Recording Studios in 1977 and Freddie's strong links with the town continued until his death. He appreciated the kindness and discretion of the townspeople and Montreux became a haven for him, his second home and the setting for his final work.
---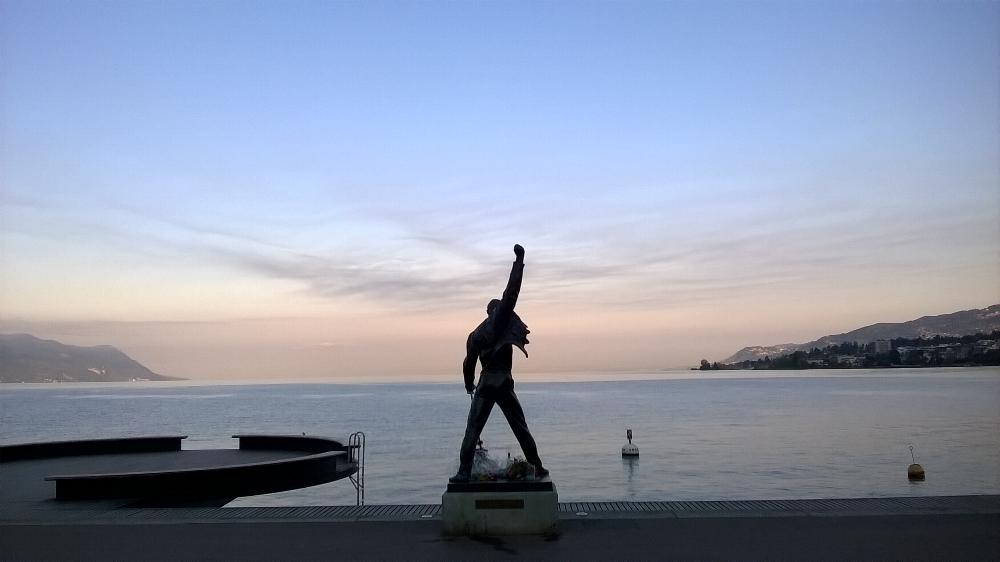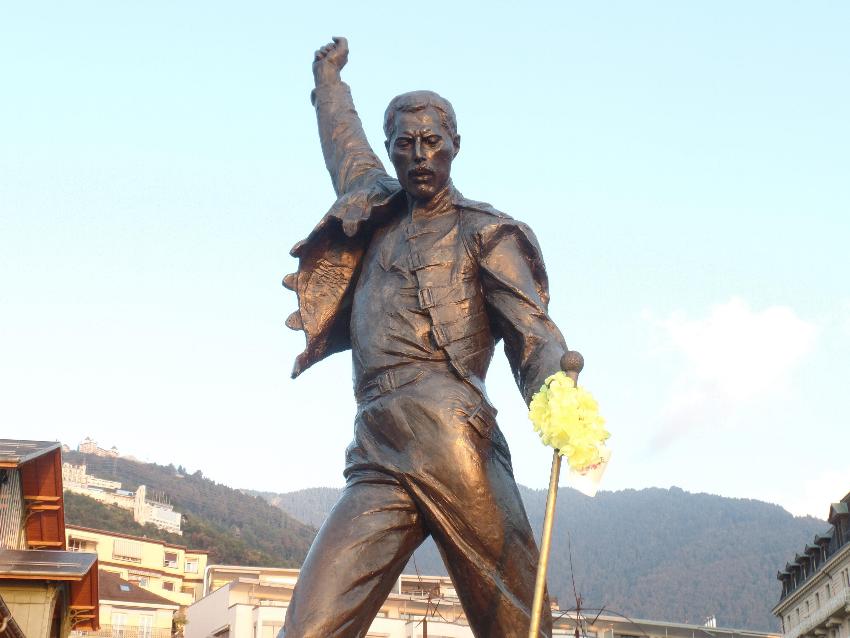 ---